The days are getting shorter and shorter, and the outdoors is getting colder and colder. Unless there is another way, there is no other way to escape winter, unless you are lucky to stay in the southern hemisphere and summer has begun!
  However, winter does not only mean cold and short days, it also means more time spent in warm houses. Drinking apple cinnamon tea also makes every edge of the house compact. Here are a few ideas on how to decorate your house this winter.
Add color to your bed and sofa
  Buy very soft blankets. Put them on a sofa, chair or bed. Believe me, when the emotions outside start to turn, there is absolutely nothing better than leaning on the sofa and wrapping soft things on your shoulders. Flannel throw blankets have their own heat and are most suitable in winter!
Buy string lights
  In the cold winter, the home can also match the atmosphere of the scene. In terms of color, red is absolutely no problem. In winter, I always like red uncontrollably. Red can quickly identify the effect. The easiest way is to have a large area of ​​light white and keep a little red element. This will make the cold winter look warm, and it can also increase the festive atmosphere, visually refreshing and clean. For example, our red cotton pillowshams.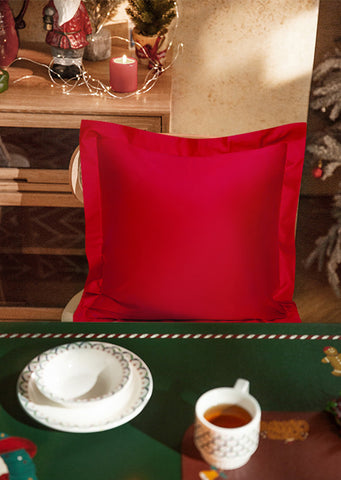 Winter is a great time to stay at home. So why not grab some fairy-tale lights, they are easy to gain preference at this moment of the year, and will definitely bring some magic and warmth to any type of space. You can almost wrap them, or you can wrap them with the most commonly used battery buttons, so you don't have to rely on electrical outlets. The gentle string lights are hung on the bedside like small stars. Looking at the house from the outside of the glass, the lights are also very warm.
Use candle lights to show magic
  Now, is the candlelight dinner the first thing you think of? However, candlelight is not just for dining tables. They are the best relay hands-why don't you light cinnamon scented candles after you take a bubble bath?
Decorate with pine branches
  At this moment of the year, we usually organize more dinners at home instead of eating out. Pine branches can be used as a core well, and the smell will quickly bring you to the wood.
Change your bedroom color
  Does it start to look dim outside of your main window? If so, then changing the bedroom color may be an excellent way to inject some light and freshness directly into the bedroom. The yellow velvet duvet cover set is also a good choice, wrapping your bed like sunshine. Includes several cute paddings and a soft cushion to increase convenience.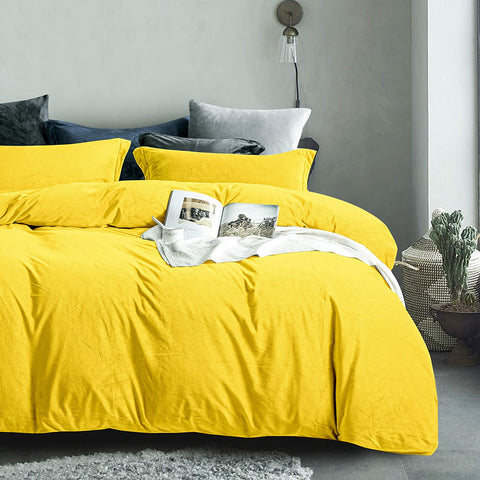 Decorate your winter home well, you may not want to leave the bed.